A complete guide to explainer videos & how they can swell your bank if used well
Look around. What are the chances of spotting a person who can read 8 hours straight? Now, compare it with the chances of spotting a person who can binge-watch a series for 8 hours straight. Chances are that even you belong to the latter category. Well, that's what visual media has done to the attention span of people. They say people have a lower attention span. I say people have a different attention span- a visual one. That's where we come into play.
If you want to outreach to the masses and communicate with them, a visual tool is your best bet. That's what we are going to explain in this article. Explainer videos are the new cool or let's just say, they are here to stay. No matter what field you work in, the best way to put forward a communication channel for Learning, collaboration, marketing & sales is through videos
And hundreds of other businesses like yours......
What the heck is an explainer video?
Clear with its name, an Explainer video is a video that explains something? However, let's delve a little deeper into the concept to understand what explainer videos are all about. Explainer videos are often used by brands to demonstrate a product or process. They find it easy to explain a product functionality to the user in a video rather than a document.
Videos usually spark interest in the viewer and it is observed that they make the product or service more desired. The striking features of an explainer video are that they are clear, concise, and give an exciting insight into everything that needs to be explained. So, whether it is a product, a service, or an idea, an explainer video is the best way to communicate the message to a wide range of potential or existing customers.
Explainer videos give creative liberty to the brands and individuals who are looking to promote their products, services, or even themselves. They can create their themes, effects, and stand out from the crowd with their own identity, leaving a lasting impression. From 3-D animation to motion graphics, explainer videos are something that can make you grab great attention from your followers. You can connect with a video production agency to make your explainer video.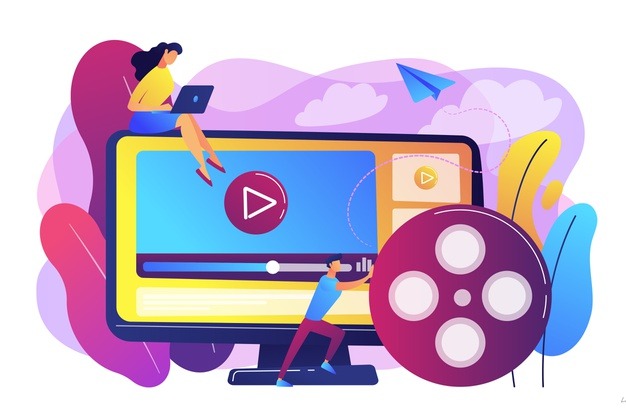 How can explainer videos change your Game?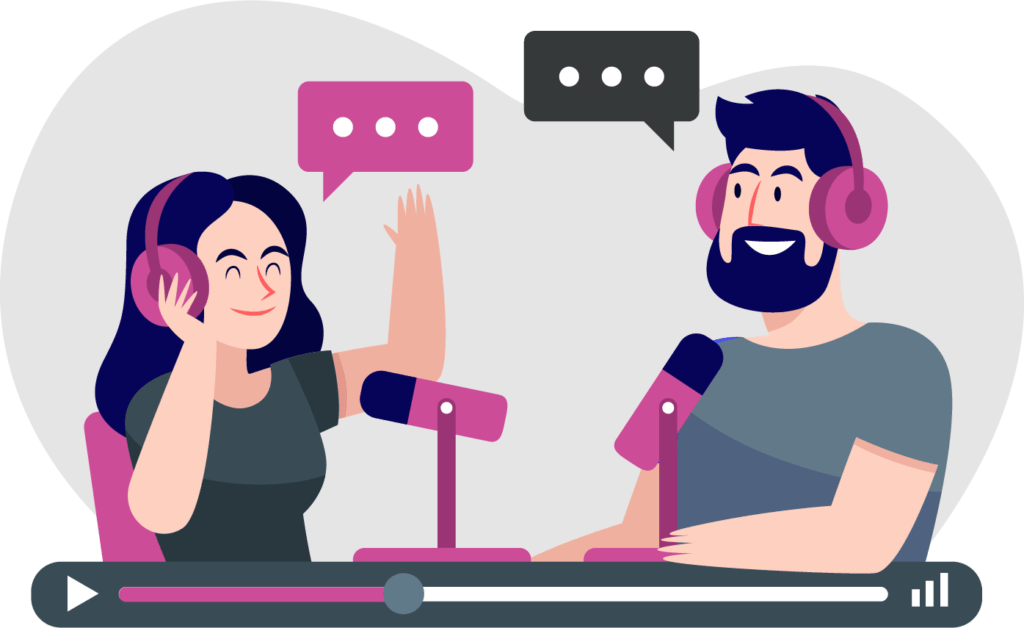 A short definition would be, 'the use of videos to spark interest, promote a product or a cause, or entertain and engage people over a wide range of media'. Well, video marketing today is a thriving industry, and everyone who has a vision of promoting their products and services knows or must know about video marketing.
Today, if you want to become part of the mainstream, you have to step up your game and make sure you don't lag in the marketing world. This makes the significance of videos more relevant than ever, which we shall find as we move ahead in the article.
How can explainer videos change your Game?
According to the Cisco Annual Internet Report (2018-2023), about 69% of all internet traffic is comprised of videos. Yes, we are talking about more than 2/3rd of the world's content. It's more than 3 years now, and the impact of videos is ever increasing. Do you think you can negate something of such big stature?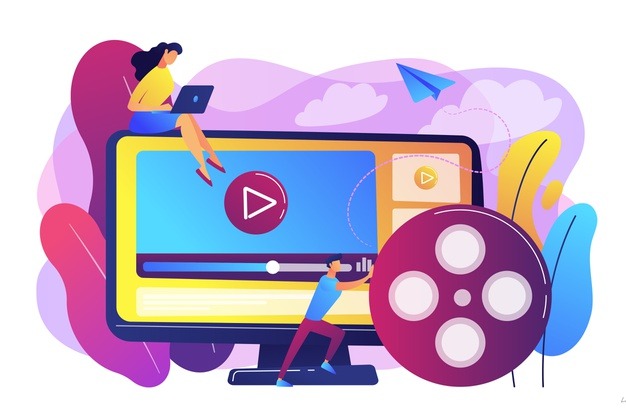 Let's look at some of the remarkable advantages that a video has over other means of communication:
Videos are proven to Increase engagement & CONVERSION RATE
When you watch something, you stay engaged with it for a while, as compared to reading something or even listening to something. When you stay there even for a few seconds, you have an edge, and that helps grab attention.
According to some of the stats prepared by Insivia technologies:
Benefits of Explainer Videos
Every social media giant today is promoting a video-based approach to promote themselves. Be it Instagram reels, IGTV, or Facebook Watch, every one of them is trying to grab more attention from users to make them engaged with their content. Similarly, brands are tying up with popular social media handles to promote their videos. Even Twitter, a micro-blogging platform made specifically to broadcast short texts is resorting to videos with 'fleets' and short videos to attract more audience for engagement.
You don't have to be on the sales call - video can do the selling
Videos hold a big part of your communication channel. Firms spend a lot on their sales channel to build bonds with the users. In this case, the bond has already been established through videos. It makes your selling easy and you can focus on increasing productivity while your videos take care of your sales engagement numbers.
End of the day, you are looking at ROI
Surface level returns are just the tip of the iceberg. You can't imagine the level at which your video can go with the right inputs. There are instances of companies making millions just because their video clicked with the audience and went viral.
Videos can rank you higher on Search Engines
Given the fact that videos tend to attract a greater reach as compared to texts in the online market, they sure make you a tad higher on your search engine optimization. If you have been through an SEO guide, chances are that you already know the impact of adding a video to boost your search engine reach. You can see your stats get high just by including a video in your content.
Make sure you don't miss out on the numerous advantages that explainer videos have on your search engine standings. You can reach out to a video production agency to create the right explainer video to get better at SEO stats. 
Videos can be shared and viewed across many devices & platforms
It doesn't matter whether you are sitting with your laptop or a phone in your hand, videos work for you irrespective of the gadget you hold with you. The content can get adjusted according to the streaming and network quality and can work accordingly.
Express, explain and convince & use all your creativity
The visual medium is one of the most creative mediums of communication. There's no textbook method of excelling it. You can do whatever floats your boat, and this exact factor changes the game. You can improvise and create your way of promoting things through videos.
Building trust and credibility:
The engagement that your videos attract does more than just accumulating the audience. They build a trust and credibility factor with the users. When viewers watch something, they not only watch it but consume it as content. It goes into their subconscious and makes an image of your firm. Now the quality of your videos would make a big difference to the image of your firm. The better your videos are, the more credible your firm would be.
Maintaining a Healthy Conversion ratio:
Since you have greater credibility build-up, it's obvious for you to have a greater conversion ratio as compared to the other means of communication. When your potential customers watch a video of your product or service, they tend to develop more interest and hence are more inclined to invest in your product. This forms a bond that can be cashed in nicely. That's what video marketing is all about.
Let the viewers get well-informed about what you're selling
Information tends to get choked up in texts. Videos give information a perfect place to breathe. Even the most informative of videos are interactive and don't make the viewer bored or overloaded with information. Well, even this is a subtle art that not everyone knows. You can reach out to some of the best video production companies online to get your promotional video done in the best manner.
Moreover, the information presented in a video tends to stick with the viewer much longer than something which is read by them. Video has a larger attention span and a longer retention span as well, which means the viewer can retain the information for longer.
Ace in Marketing Campaigns:
According to multiple survey statistics, you always have a higher chance of attracting the customer in your marketing campaign if you include an explainer video in the content. That itself speaks volumes about the impact that these videos have. So, if you are looking to make your product or service more sellable through email campaigns, make sure you include a video link to an explainer video.
Videos with a human touch
Explainer videos have a human touch to them. When the viewer watches the videos, they feel a short connection spontaneously, and that makes the difference between texts and videos. A text requires a lot of effort to be given a human touch and has less success rate, which is not the case with explainer videos, which make the user engaged. Video production companies make sure the videos have a human touch with them.
All the above things are proof of why videos have become more important than ever to stay strong in the game. If you are not joining the race, you are already out of the marathon.
Making Explainer Videos with the Right Approach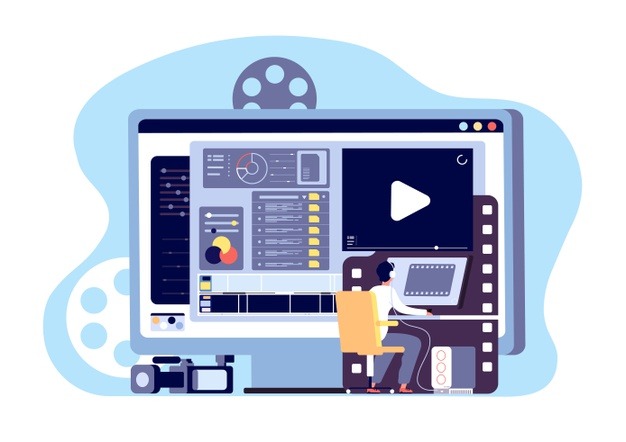 Only making videos and uploading them isn't going to make much of a difference to your stats if they aren't backed by the right approach and good quality. How to determine the effectiveness and quality of an explainer video? Well, there's no trick to a great video. However, we sure can share what's the systemic approach to go about making an explainer video. Whether or not your video is successful depends upon how you incorporate these factors into your content:
The most basic and initial step towards making an explainer video is the conceptualization of the video. You have to understand the theme of the content and act accordingly. Video production agencies sit with their team and their clients to chalk out the vision and steps to come up with the final plan. The best way to go about it is to hire a video production agency that understands and shares your vision with the masses to make you heard.
Try to understand it in the way that if the concept is the soul of your video, the script is the skeleton of it. What I mean is, it gives structure to the flow of the video. You have to understand what words make the right tune with the content and make an impact on the viewer. Video production agencies have professionals to prepare the right script for your explainer video. You can reach out to them for professional help.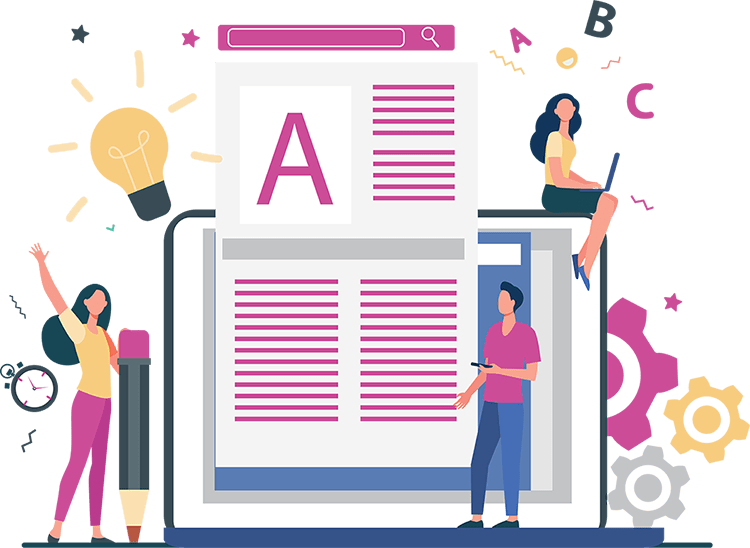 The team working on the video sits down to frame a storyboard which is usually a pictorial representation of how the video needs to pan out. A quality storyboard makes sure your video stays on track and hits the right notes which can tune with the audience it's directed to.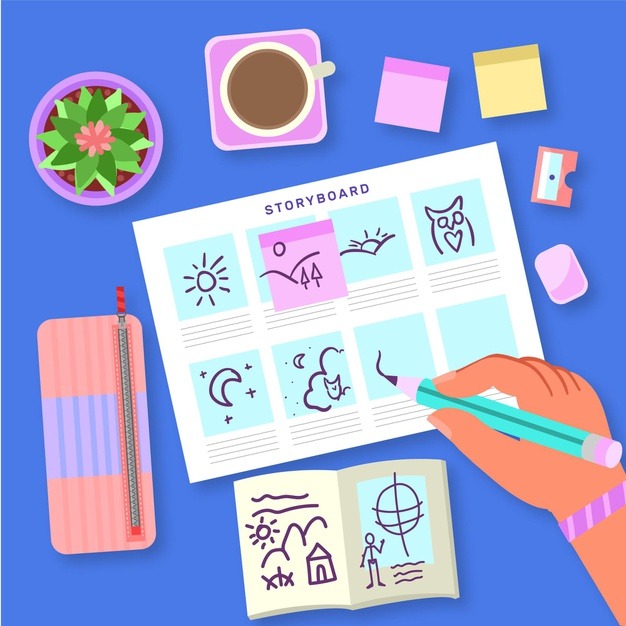 Another point that needs attention to detail to make a good quality video. You need good quality graphic designers who can generate quality content with a minimalistic approach so that you can see it in the results on the screen. You can connect with agencies who are proficient in graphic designing to come with the appropriate graphics for your video.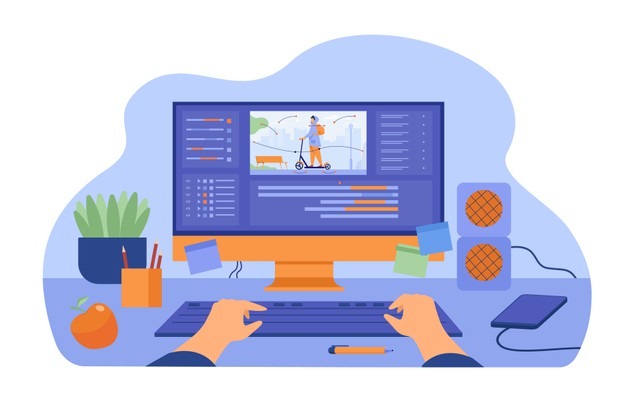 Not everyone notices the voiceover and sound while making a video, but the viewers sure do. The sound incorporated in a video determines the theme that goes in the back of the viewer's mind. It's interesting how these small changes determine the way viewers look at your video and decide whether to go for your product or service.
How to make the best use of them?
Where you place your video depends upon your improvisation and presence of mind. Let's see that in a broader sense: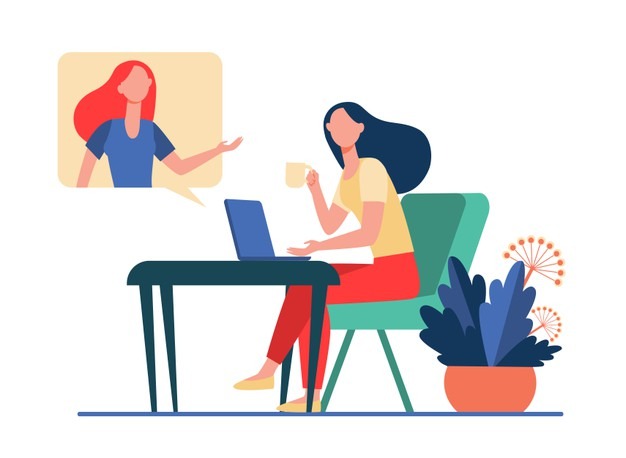 Here are some tips for you to make good explainer videos going forward: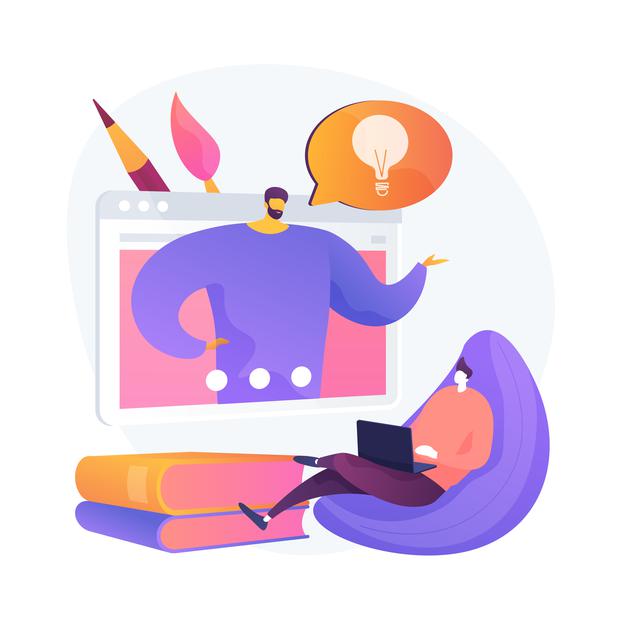 If you are looking to make an explainer video to make yourself reach out to the masses, make sure you
A professional explainer video prepared by an experienced team under a video production company costs somewhere around $5k-$30k, depending upon your requirements. Keeping in mind the impact it creates, the amount is very reasonable. Other than the production cost, you don't have to spend much in sharing the videos to various social media platforms or uploading them on your landing page. Your strategy can make your video stand out and show quick results.
Can you build it yourself? Yes, of course. Should you build it yourself? Well, that depends upon a lot of factors:
The scale at which you want to make the video:
If you're looking to promote a small-scale event and aren't looking for anything big, it is safe for you to make a short video yourself using a good video editor. If you have prior experience of making short videos, you can do better. However, you would not want to risk making an explainer video if you're looking for a greater impact. There are big market players who are looking to crush anything that appears soft. You have to stand up to them, and the best way is to act professionally, involving a video production company. 
If you think you have enough time with you to learn how to make good videos over the long run, you can surely opt to make the video yourself. However, if you are looking for quick results in less time, there are video production companies with vast experience in this very field that can help you out with both quality and time efficiency.
The Skill Set available with you and your team:
Again, if you think you have the team and skillset to make competent videos, you can start working on it without hassle. You can just look around at the competition that your product has and assess your competence accordingly before acting on it. Then on, you can decide whether to go for a professional video production company. Seeking professional help from a video production company would ensure the quality of the video and you would not have to put in a lot of stress for that.
In the race to excellence, you do need the right horsemen for you. Make sure you hire the best video production agencies to make quality explainer videos.